Plain content goes below:
Dental Monitoring - remote treatment
Dental Monitoring is the world's first remote monitoring solution for orthodontic treatment. The app (which you'll hear us refer to as DM) uses your smartphone to capture the movement of your teeth from home or anywhere with a wifi connection, and communicates the information directly to Dr Rhonda. This means we can monitor your progress more closely than we ever could before and will help to make your treatment faster, more efficient and take the shortest time possible to get you to your new smile!
When you begin your orthodontic treatment, Dr Rhonda will design a plan based upon how we expect your teeth to move. Not all smiles are the same however, and your teeth may respond more quickly or more slowly to your planned rate of tooth movement. Being able to track the movement of your teeth week to week without having to come into the practice means we know exactly how fast your smile is changing all via your smartphone! For example, if your teeth move faster than expected, the app will
let you know you can move to your next aligner or wire ahead of schedule.
This is why using the Dental Monitoring app with your orthodontic treatment can substantially reduce your overall treatment time and is why it is a crutial part of your treatment at nq ortho.
Forms, Tabular data etc goes below:
Side by Side goes below:
What are the benefits of Dental Monitoring?
Dental Monitoring allows us to check how your teeth are moving from wherever you are, so long as you have your smartphone handy. We'll know when each aligner or wire has finished working its magic, and the app will let you know when to move on to your next aligner or when its time to get your braces adjusted.
It also means appointments are only made as you need them, saving you time off work or school unlike conventional orthodontic treatment. Issues like an aligner not fitting or a broken bracket are picked up almost as soon as they arise, so we know to schedule an appointment as soon as possible so there is minimal delay in the progress of your treatment.
All of this means we can complete your orthodontic treatment more precisely, comfortably, and in the least amount of time possible. is designed to work effectively with both aligners or braces, so
you can experience the benefits of this technology no matter which treatment you choose.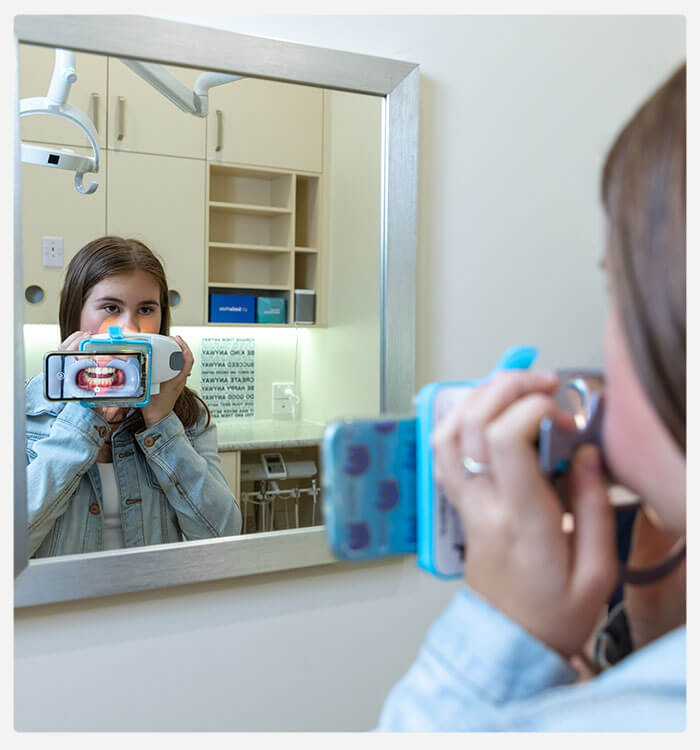 How does DM work?
The Dental Monitoring app is a revolutionary tool designed to help capture pictures of your teeth quickly and easily. Developed in France for Android and iPhones, the app guides you through the process of taking a video scan of your teeth when you need to. 
Everything begins with digital imaging to produce 3D models of your teeth and smile. Your DM app uses this as the starting point for tracking the movement of your teeth throughout your treatment. At your start appointment, we will guide you through how to take your first scan. After that, your DM app will prompt you to take a new scan when needed (roughly every week). Your scan uploads automatically to the DM Cloud, where your teeth will be analysed and reported back to Dr Rhonda in the form of graphs, photos, and a 3D visual of your current tooth position. We'll be able to see how your teeth are moving, and make sure your smile is on track and aligning exactly how it's supposed to which determines if you're ready for an aligner or wire change.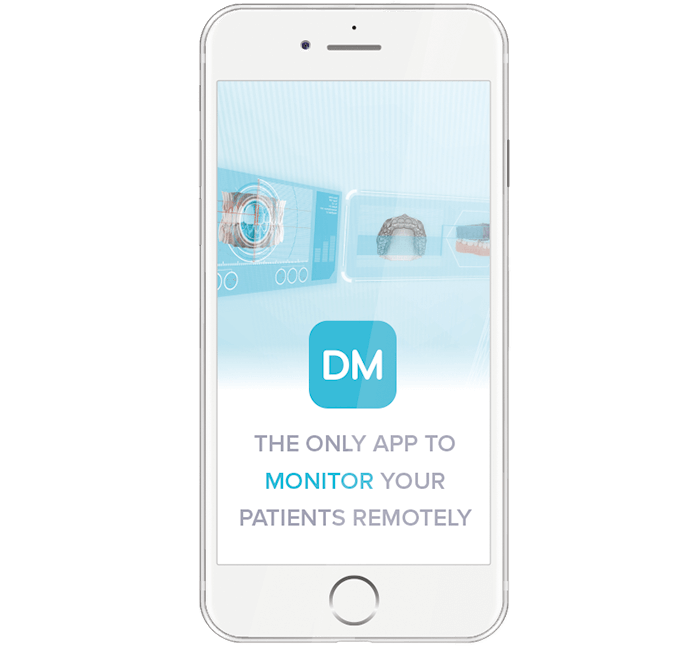 Is Dental Monitoring included in my treatment fee?
Yes, Dental Monitoring is a standard inclusion in all of our patients treatment plans. You will recieve the app, 1 scan box and 1 set of retractors at your start appointment. 
There may be additional charges for replacement of scan boxes, retractors or the refusal to use Dental Monitoring during treatment.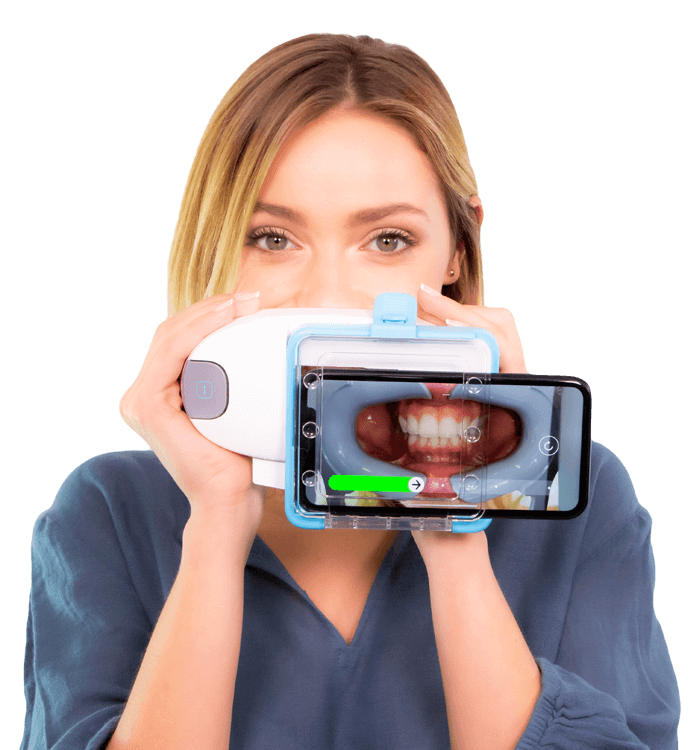 Come see us for a consultation
Take the first step to your straight smile by booking a consultation at nq ortho. If you are a candidate for Invisalign® clear aligners, we can teach you how to get started with the Dental Monitoring app for a fully remote treatment experience!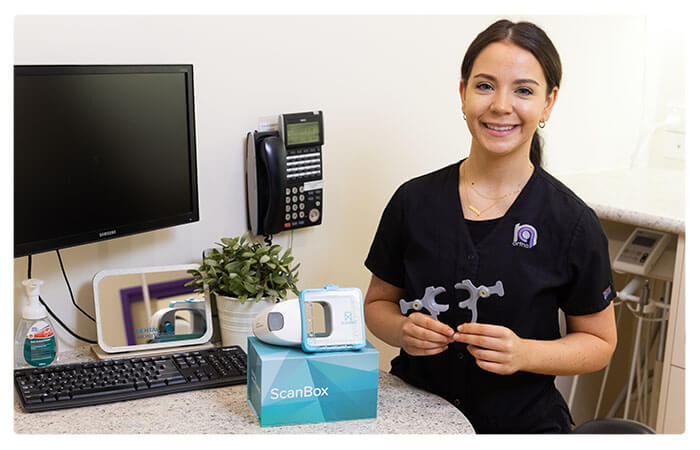 Finance goes below:
CTAs goes below: