Invisalign® First
A gentle solution to shape your
child's smile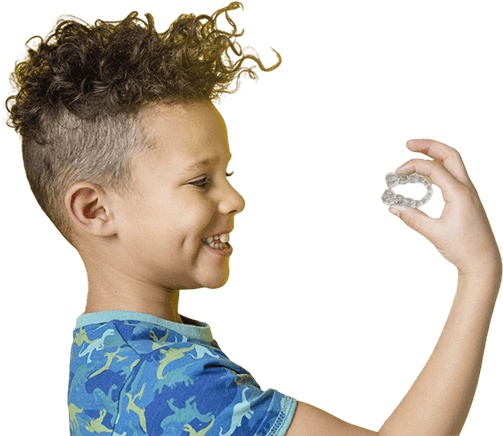 Invisalign® treatment made
just for kids
Invisalign® First is an Invisalign® treatment designed to guide jaw growth in children ages 6 to 10. These gentle custom aligners make space for your child's current and incoming teeth, and can help prevent the need for extensive treatment in their teenage years.
We will use our cutting-edge iTero scanner to create a series of custom aligners tailored to your child's exact smile goals. Each aligner will be shaped slightly differently to guide their teeth and jaws into proper alignment over the course of treatment.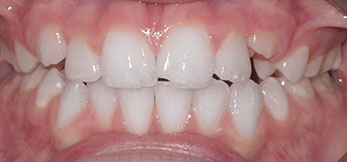 Before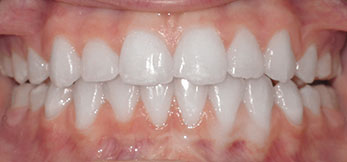 After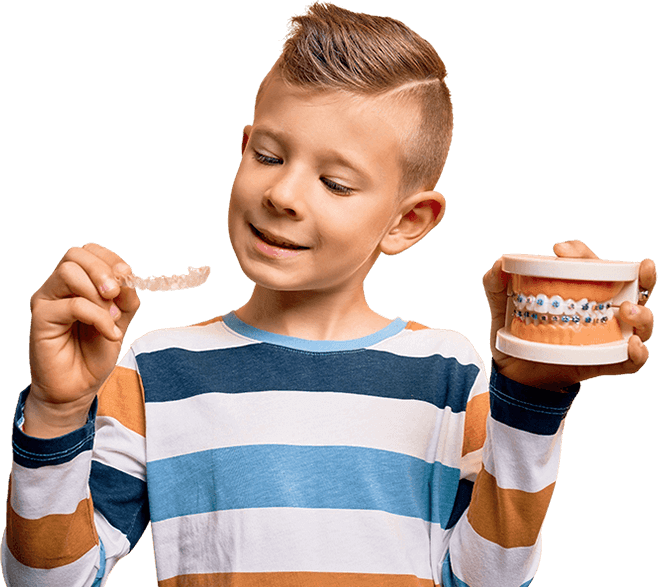 Is my child a candidate for Invisalign® First treatment?
Not all children need early (Phase 1) orthodontic treatment, but we always recommend bringing your child in for a consultation with Dr Rhonda by the age of 7. She can assess their smile, and see if Invisalign® First could help. Your child may be a good candidate for Invisalign® First if:
They are between 6 to 10 years old
All their permanent incisors and first molars have erupted (they can still have some baby teeth)
They present mild to moderate orthodontic issues
They are ready and willing to take on the responsibility of aligner treatment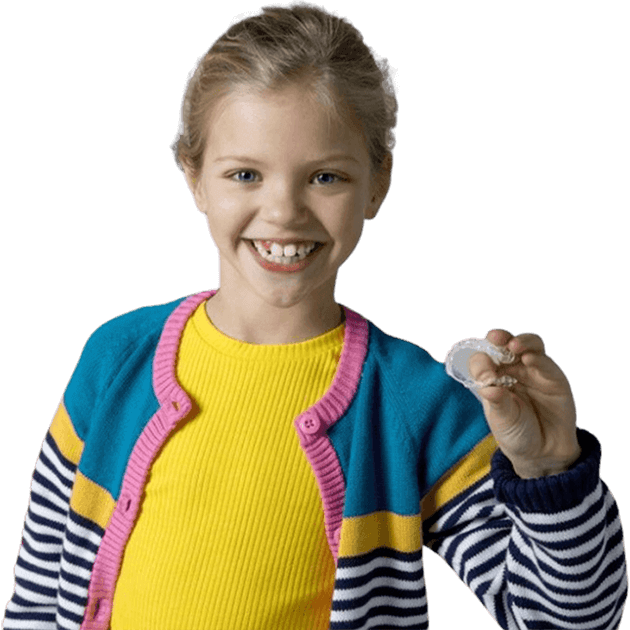 Benefits of Invisalign® First
Removable: Your child can take their aligners out for meals, brushing and flossing and important events - just as long as they remember to wear them for the recommended 22 hours a day!
Comfortable: Invisalign® clear aligners are made from smooth medical-grade plastic that won't irritate your child's cheeks or gums.
Convenient: Instead of attending frequent adjustment appointments, your child can progress through treatment by switching to a new set of aligners from the comfort of home. We can even pair their treatment with Dental Monitoring for remote check-ins!
Discreet: Invisalign® aligners are completely clear, so no one needs to know your child is having treatment.
Accurate: Invisalign® First aligners are custom-made for your child's exact smile, making them incredibly efficient. Thanks to our digital scanner, we also know precisely what your child's results will look like before we even begin treatment.
*This product is not available for purchase by the general public. Always follow the directions for use.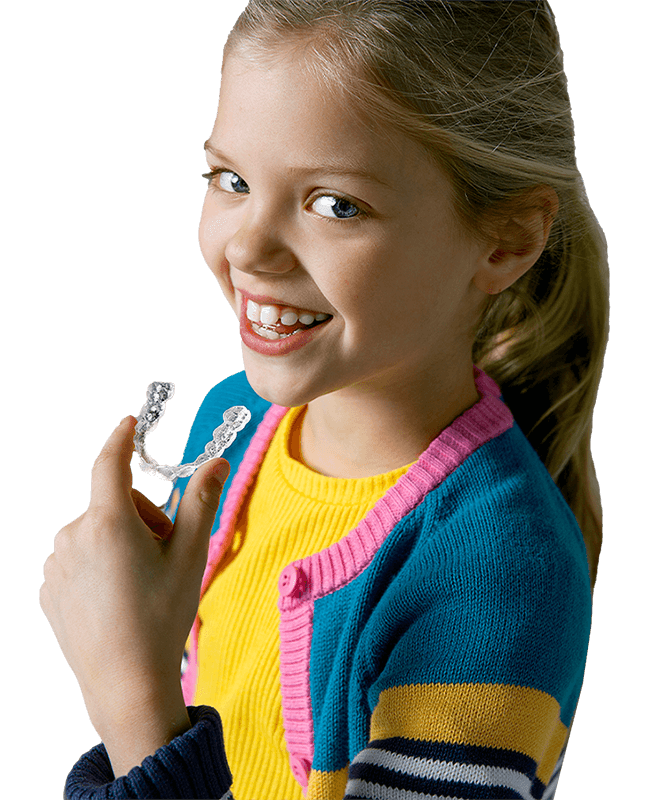 Make an enquiry to book a consultation for your child
Find out more about Invisalign® First at your child's consultation with our team in Cairns, Atheron, or Innisfail.