Plain content goes below:
Invisalign Cairns
Clear Aligners In North Queensland
Clear aligners are an alternative to traditional braces. They use a gradual force to control tooth movement, but without metal wires or brackets. The aligners are made of a strong medical grade plastic material and are manufactured to fit specifically to your teeth. You are given a series of aligners ranging anywhere from as little as 7 all the way through to 80+.
Depending on what's needed for you, these are changed on a weekly to fortnightly basis. Each aligner moves the teeth in increments until the desired movement is achieved.
Aligners are worn for at least 22 hours a day. Like traditional braces they are worn all the time but unlike braces you have the ability to remove them when you are eating, drinking and brushing your teeth. This means you are able to eat whatever you like and maintain a high level of oral health as you can brush and floss with ease.
The catch with aligners is that you have to remember to wear and change them otherwise they won't work and will delay your treatment.
Forms, Tabular data etc goes below:
Side by Side goes below:
What's included in your aligner treatment
Fitting of aligners and attachments
Aligner case
Oral hygiene starter pack
Attachment repairs
Elastics (if required)
All adjustment appointments
Dental Monitoring app, 1x set of retractors and 1x scan box
Mid treatment assessment of plan and production of additional aligners if needed (full treatment only)
Removal of attachments at end of treatment
Retainers and periodic retention appointments for 2 years after active treatment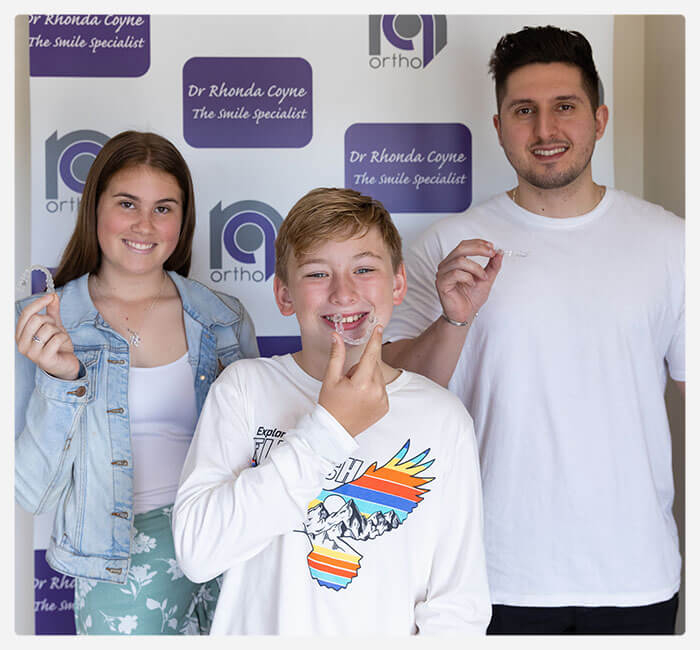 What's not included in your aligner treatment
Replacement aligners and cases
Additional oral hygiene products
General Dentist costs - for the extraction of teeth for orthodontic purposes, 6-12 month regular dental checks, cleans and fillings
Other Specialist costs - if we need to refer you to another specialist such as an Oral and Maxillofacial Surgeon, a Periodontist or a medical specialist.
The temporary removal and replacement of attachments for a special occasion such as a school formal or a wedding
Non-orthodontic appliances such as mouthguards needed during or after treatment
Visits to us after two years of retentions and retainer supervision has passed
Re-treating you if you have not worn your retainers correctly and have let your teeth move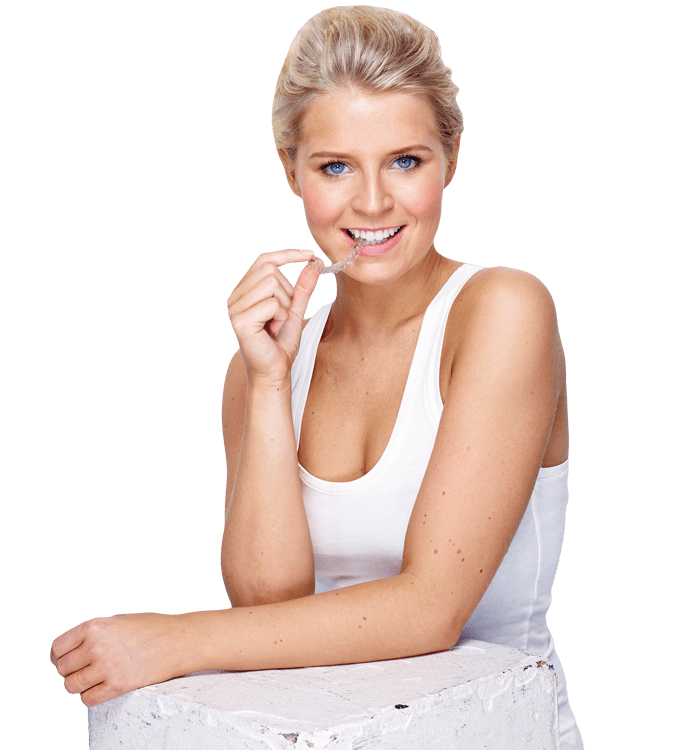 Invisalign®: invisible treatment, incredible results
Invisalign® treatment is one of the most cosmetically pleasing treatment options available. It consists of a series of clear, thin, plastic trays called 'aligners' that are custom made for each individual patient. Just change your aligners every two weeks or so as recommended by your Specialist Orthodontist and they will gradually move your teeth into place.
The best part? Most people won't even know you're wearing them!
Because Invisalign® treatment doesn't involve any metal brackets or wires, you won't have to worry about anything rough rubbing against the sides of your mouth or gums. The smooth plastic of the aligners provides a very comfortable treatment option.
*This product is not available for purchase by the general public. Always follow the directions for use.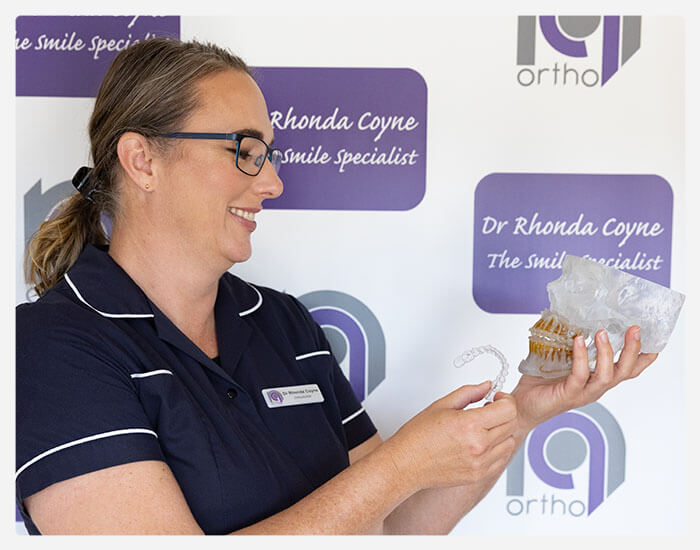 Clear aligners fit your lifestyle
Luckily for you, Invisalign® clear aligners are removable! Because you can take your aligners out for up to 2 hours a day, there are no restrictions on what you can eat or drink. It also means you can brush and floss as normal, and your treatment won't get in the way of important events, sports or music practice.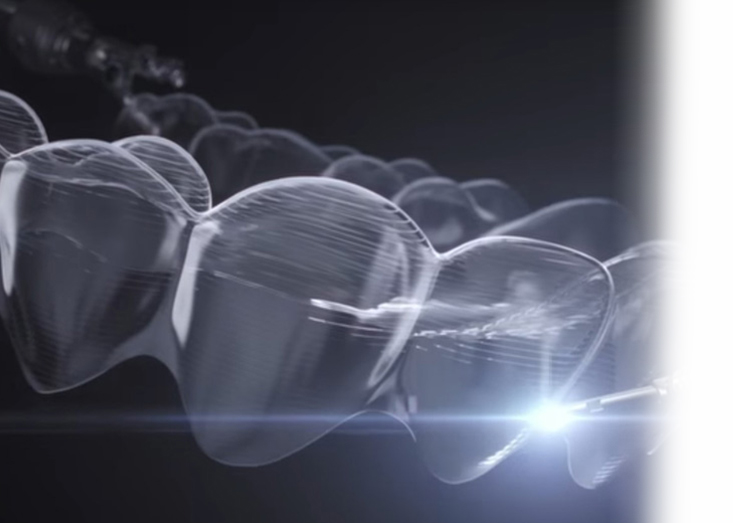 One trusted name, multiple solutions
We are proud providers of multiple clear aligner options and will pair you or your child with the one that will help you attain the best results. In addition to the full Invisalign® treatment, we also offer:
Invisalign® First - This is a custom treatment designed for children ages 7-10. Invisalign® First aligners help arch development and expansion in growing children. Invisalign® First allows Dr Rhonda to help correct issues before they even begin.
Invisalign® MAF - Invisalign® MAF aligners come with wings that interlock and gradually guide the lower jaw forward. This helps to correct overbites and jaw misalignments over the course of Invisalign® treatment.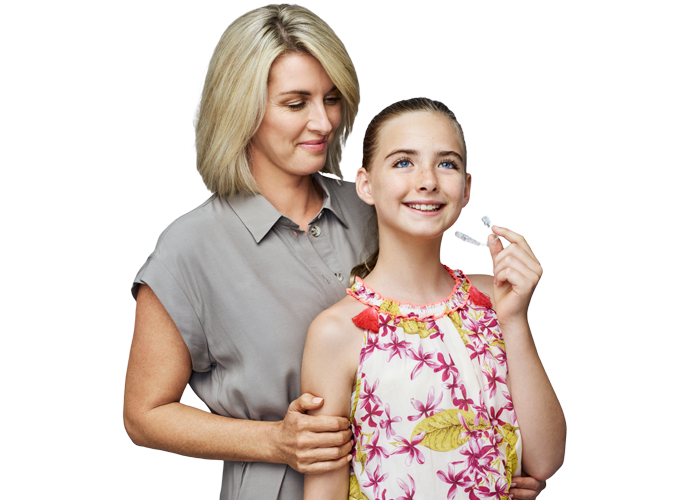 Our other clear aligner options
Invisalign® clear aligners aren't the only aligners on the market. In fact, they're just one of four options we offer our patients at nq ortho. We also carry Spark aligners, Angelalign aligners, and Clarity aligners, so that every patient can find the discreet treatment that suits them best.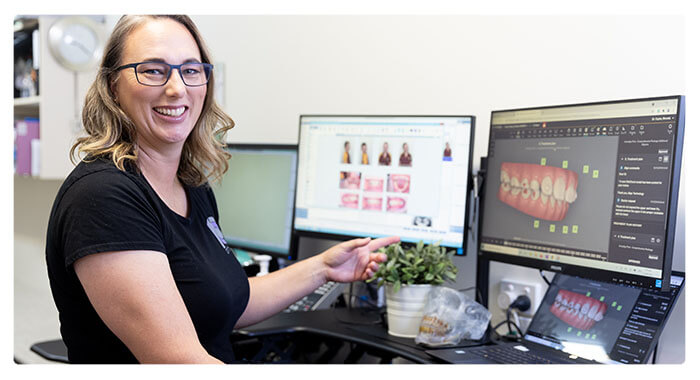 Spark aligners
Spark aligners are the clearest aligner option available. That makes them an extra-discreet treatment option, and a great choice for client-facing professionals. Your Spark aligners will be custom made by machine for accuracy, and then hand-trimmed for ultimate comfort.
*This product is not available for purchase by the general public. Always follow the directions for use.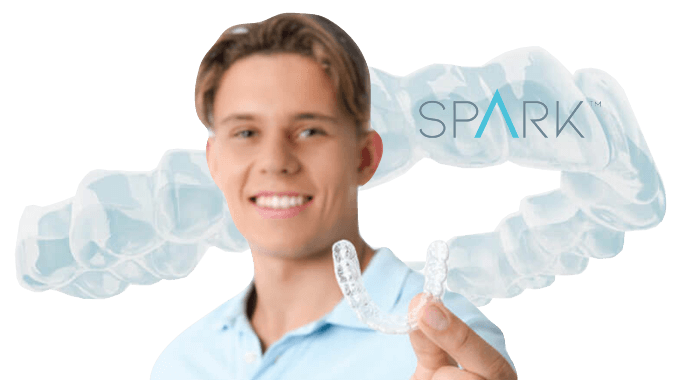 Angelalign clear aligners
Angelalign treatment creates a series of custom clear aligners for you in two different thicknesses - which optimises your tooth movement, and makes your treatment swifter and more comfortable.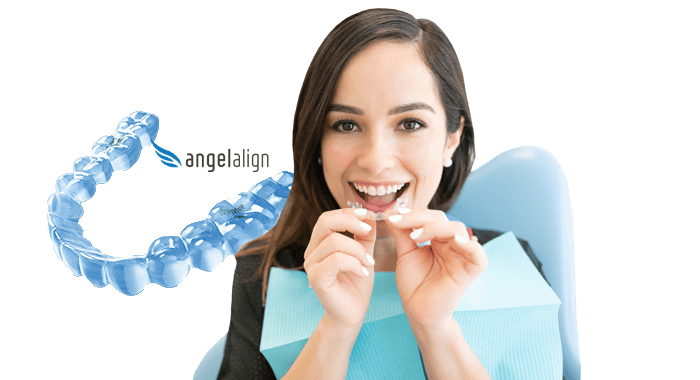 Clarity aligners
Clarity aligners give us exceptional control over your smile results thanks to cutting-edge 3M treatment planning software. Your aligners will be tailor made to your exact needs with extreme precision - and the same great discretion you'd expect from an aligner treatment.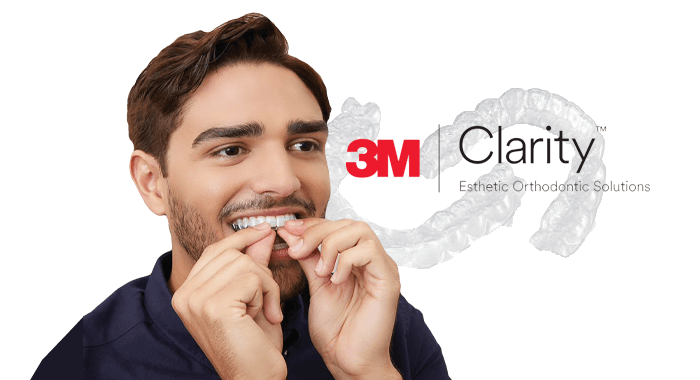 See the difference clear aligners make
Book your consultation so we can find out which treatment you could benefit from most.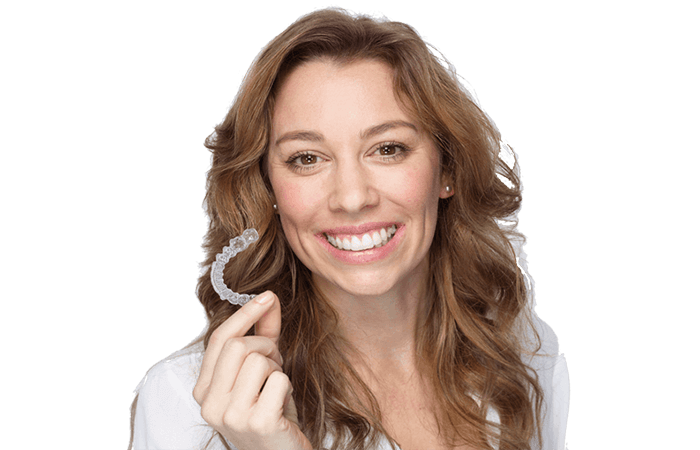 Finance goes below:
CTAs goes below: